As parents, you should be following the weight chart for kids and keep a track on your child's weight too. This plays an important role in determining whether your child is growing health or not. Right from the height to weight, you need to keep an eye on everything. 
The weight chart by age is considerably one of the best solutions to understand how your child is. Well, weight according to age in kg can be influenced by several factors of the child. 
Weight Chart for Kids
When you follow the weight chart for kids it also becomes easy for you to keep a check on a child's nutrition. What your child eats will significantly determine how your child is growing. You need to keep a check with what your child is eating. As parents, you need to determine that they're eating healthy.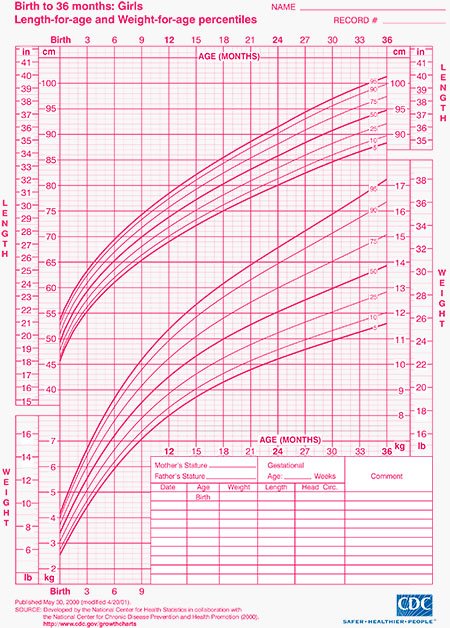 The World Health Organization has a set of guidelines for the growth charts for kids that follows CDC. This growth chart helps you check if your child is growing in a proper manner or not. Puberty is a very later stage, and the physique of the child will change by then. But as kids, parents only need to keep an eye on the child's overall development. 
Why use the WHO growth chart? 
One of the most common questions that most parents have is why they should use the growth chart by WHO. Well, why not? As parents, you obviously want to know everything about your child, from weight to height. 
After the child attains the age of 2 years, your real job starts. You will need to keep a record of what they are eating, drinking, how much they are sleeping and so on. Hence, the growth chart by WHO helps parents analyse the growth of children. 
One thing parents should note that every child is different. WHO's growth charts just put in the norm, but it does not necessarily determine anything. It is a standard tool, but parents shouldn't completely rely on it. However, having an idea of the standards can be helpful to understand what needs to be done. 
Some of the common benefits of using the WHO growth chart for parents include the following
WHO has standard tools that will help you determine the growth of your child based on what they're eating. 
The information collected is used for children above the age of two years. 
The growth chart has a reference chart whivh may vary depending on the child's data. It has inclusive information regarding the weight and cross-section data of the kid. The data available is valid for kids above the age of six months and is completed divided depending on the age groups. 
The overall data created through the chart is measured at regular intervals. 
Hence, the weight chart by age can help to get a proper idea about the child. 
How to maintain the ideal weight of child? 
The weight according to age in kg is an extremely crucial factor that needs to be analysed. Using the right weight calculator can help to achieve the good results. Weight management is crucial from a very young age to prevent child from becoming overweight.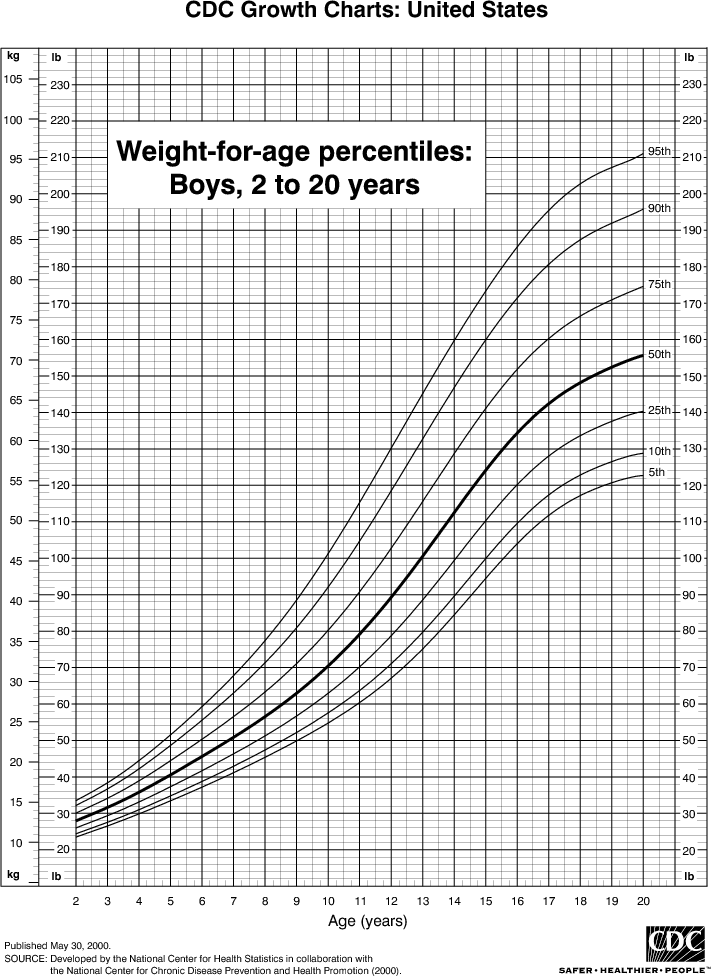 With the help of the calculator, the parents can easily understand the requirements of their child. Moreover, it also helps to analyse if the child is getting proper nutrition or not. The weight chart is designed to help parents understand the impact and importance of ideal weight. 
Nonetheless, there are certain tips to follow right from the beginning. Some of the key tips for maintaining the ideal weight of child with the help of weight chart for kids include the following
A proper diet
If you don't want your child to be overweight, you need to analyse that they follow a proper diet. The right nutrition can help you kids achieve the ideal weight and heights. In growing children, protein is extremely important because it helps to manage the overall weight. 
Parents should build a proper balanced diet for children. The right amount of carbs and proteins are extremely necessary for your child. Moreover, it is necessary to understand that the activity and energy strength in kids is far superior than that of the adults. Hence, the energy needs to be channelized in a proper way too. 
Adequate sleep
Many parents do not realise but adequate amount of sleep is extremely important for thr growth of children. Kids should sleep more than adults so that they can rejuvenate their energy. Sleep can have a significant impact on the metabolism of your children. Therefore, it is extremely necessary to consider this. 
Sleep ensures proper growth of child both physically and mentally. While a child is asleep, the hormones synthesize in the body thereby contributing to the overall growth. According to studies, the growth rate in children increases when they are asleep. 
Parents should focus on how much sleep the child is getting. It is extremely crucial to determine that the child gets around eight to ten hours of sleep everyday. Nonetheless, sleeping too much for prolonged hours can make the child overweight. 
Don't let them skip meals
One of the most common misconceptions that kids have is that skipping meals will make them healthy. Does it? No. Skipping meals isn't at all healthy, be it for adults or kids. 
Parents should ensure that their child adopts a healthy lifestyle but in a healthy manner. Hence, they should prevent their child from skipping meals. Instead of skipping meals, you should keep a check on if your child is eating something healthy at regular intervals. 
Consuming food at regular intervals helps the body to utilize glucose and cholesterol. This plays an important role in avoiding any fluctuations of the body. If you want to have a proper diet plan for your child, you should consider seeing a nutritionist. Nonetheless, make sure that your child is getting enough calcium. 
Takeaway
The weight chart for kids can be of great help for keeping an eye on what your child is doing. Moreover, it will also have an important role in determining if your child is on the right path. Make sure to follow healthy measures only to get a proper lifestyle. Consult experts.