Many businesses are even confused today and keep asking what is a SWOTT Analysis. Well, if you haven't figured it out yet, you surely are lacking somewhere. If you want your business to be on the top and ahead of others, you will need to move with SWOTT Analysis. 
It is advisable that you follow the basic SWOTT Analysis examples to check where your business ranks. It is very crucial to keep up with the trends. However, there's a SWOT analysis too, which is often confused with SWOTT Analysis. The struggle for SWOT vs SWOTT has been existent for a long time. 
What is a SWOTT Analysis?
For all businesses wondering what is a SWOTT analysis– it is your key to success. According to many business experts, the greatest asset a startup can have is the mind of its founder. The right tools will play an important role in enhancing the strategies. Moreover, it will also pave the way towards success.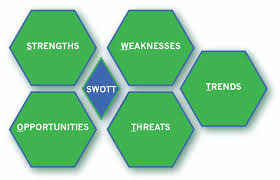 The SWOTT framework can, however, play an important role in bringing your business to heights. Many businesses over time have been using SWOTT to compare and analyze the working of companies. They analyze the different factors of SWOTT and eventually contribute to the success. 
The SWOTT analysis is made up of five pillars. Hence, it will play an essential role in understanding where the business processes. The founder will eventually play an important role in understanding which direction the business is heading. 
S- Strength
The S is SWOTT Analysis stands for strength. As a startup or a fully functional business, companies must understand their strengths and their weaknesses. 
However, the startups should focus more on understanding their strength because limited resources can be extremely harmful to you. Moreover, limited resources in many cases will also mean clutter. Strategic decisions should be the strength of startups. As startups or businesses, you should focus on identifying your weaknesses and turning them into strengths. 
A company where both employees and customers grow tends to experience growth in their strengths. 
W- Weakness
It is advisable to accept weaknesses. If startups want to grow, they need to identify their areas of weakness to turn them into strengths. 
Weaknesses are more important than strength for businesses. Hence, practical businesses will be able to solve the problems easily. Moreover, they are the ones who will be able to move towards a positive change. 
O- Opportunities
Opportunities are very crucial for businesses as it helps them attract and retain businesses. As startups, you should know that opportunities are available in different forms like new market trends, consumer behaviour, and so much more. With the help of SWOTT Analysis, one can easily develop a good understanding of the opportunities. Furthermore, they will be able to identify their strengths and weaknesses accordingly. 
T- Threats
What are the biggest threats to a business? Even the most important SWOTT Analysis example asks to focus on threats. Most startups can't accept threats. Hence, threats, if caught in the early stages, will only be beneficial for companies. 
The threats may be available in different forms like competitors and market shifts. Moreover, unskilled staff may pose a greater risk than anything else to businesses. Hence, experts suggest that startups should be ready to accept and identify threats. Furthermore, you should develop a strategy so that the company can see through the challenges. This is indeed one of the best ways to turn your potential threats into opportunities and grow your business. 
T- Trends
The market trends are constantly changing. Hence, it is crucial to identify the market trends. According to experts, trend analysis is highly crucial for businesses as it helps them identify the existing internal and external changes. 
A business' future is determined by the current and changing trends of the market. Hence, you can indulge in identifying the potential risks and analyze how a particular trend will affect your business in future. There's nothing wrong with staying one step ahead of your competitors. 
SWOT vs SWOTT
In the case of SWOT analysis, the businesses do not focus on analyzing the trends. It helps create a framework but does not determine the consistency and necessity of the future. Hence, businesses must identify the potential opportunities and eventually grow with the coming market trends.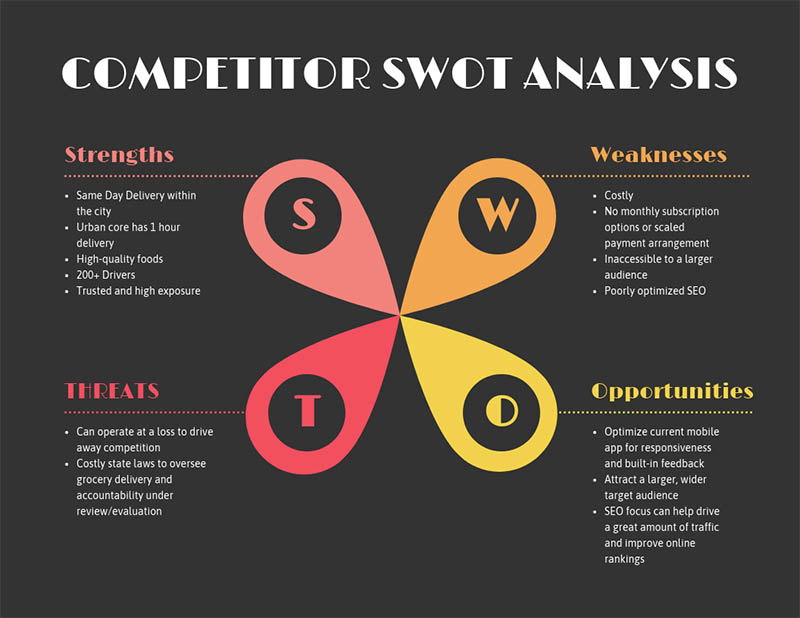 Brainstorming for SWOTT analysis
Brainstorming can play an important role in identifying all the necessary elements that will help your business grow. As the founder of a startup, you may have your original ideas. But, if you take the entire credit, the possibilities are that you lack somewhere. Hence, it is crucial to accept ideas from other people of the organization too. 
Brainstorming with your team will give you a wide range of ideas. Moreover, it will open a door for various possibilities too. You will eventually be able to identify the diverse path of your business. Your business may have different departments. Each of them is responsible for carrying a specific responsibility. When you hand over the same responsibility of brainstorming for the particular position to them, you will be able to grow better than ever. 
Brainstorming with your entire team will give you new insights, ideas and opportunities. Moreover, a group brainstorming session is far more beneficial than a single or solo brainstorming session. You can include the extra knowledge that you gain into actionable insight. Hence, you can easily streamline SWOTT analysis, which will help in the growth of your business. 
Conducting a SWOTT analysis has proven to be beneficial for several businesses. You can eventually move towards improving yourself and getting to know your competitors and the market better. As a result, you will not be wasting your hard work for nothing. 
Final Thoughts
What is a SWOTT Analysis?- You probably have your answer by now. If you've been wondering why your business hasn't been working all this while, you know what to do. It is advisable to conduct a SWOTT analysis for your business in the initial stages itself. 
SWOTT analysis will rightly take your business to heights. Well, you need to know which direction you're moving. 
Read More
Where Is Python Used Real Life?