If you are wondering how to make aloe vera gel at home, this post will provide you with all the help you need. Did you know that the benefits of using aloe vera gel are plenty? Oh yes! Not only is this plant moisturizing, but it also works as an excellent remedy against minor cuts, bug bites, sunburns, and many other wounds.
However, the worst part is that many aloe vera gel products contain harmful additives such as dyes. On that note, here's an article that will help you understand how aloe vera gel can be prepared using aloe vera leaves alone.
How to have aloe vera gel at home for face
If you want to know how to make aloe vera gel for skin and face, then follow these few steps.
Start by cleaning your workspace first. Keep all the extra stuff away. Ensure that only the required ingredients are kept on the table. Sanitize your hands and keep them clean because you will be learning how to make aloe vera gel at home for the skin and face.
Next, you need to cut out the leaves. Find out 2-3 leaves that are growing on your plant. You can use a knife to cut them off.
Third, place the leaves in a glass so that all the yellow resin oozes out. You can let it drain for approximately 10 minutes.
Fourth, peel away the skin, and then you can start scooping out the gel using a spoon.
Finally, you can mix all the gel to make a paste out of it. You can either cool it before application or also apply it directly. However, make sure that you are saving the gel tightly and storing it in a cool spot.
How to make aloe vera gel at home without gelatin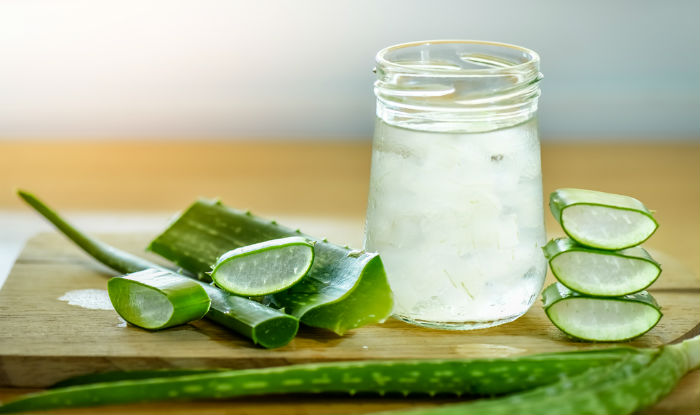 You can make aloe vera gel at home without gelatin. All you will need is an aloe vera leaf, a container to store, a blender, a clean bowl, and a knife. First, cut the leaf into 8 sections. Cut off the edge. Next, you need to peel off its skin. After that, you can scoop out all the pulp and use a bowl to collect it.
Never take the yellowish part, as it is filled with toxins. You can add some vitamin c powder, some grapefruit extract, and vitamin 3 oil next. Finally, blend this in a container and make sure to refrigerate. It will stay fresh in your fridge for about a week.
How to make aloe vera gel thick?
There is one step you can use to make aloe vera gel thick. All you need to do is take a small spoon, scoop out the gel and let it blend in a blender. You don't have to include any pieces of the skin. All you need to do is blend the gel until it becomes liquefied and frothy. This will probably not take longer than a couple of seconds.
How to make aloe vera gel without a blender
If you want to know how to make aloe vera gel at home without using a blender, try using a peeler. All you need to do is cut the upper section of the aloe vera piece and scrape out all the gel using a proper peeler. Make sure you use a muslin or a cheesecloth after that in order to train the gel. Your aloe vera gel will be ready to use after that!
How to preserve aloe vera gel without a fridge
Yes, preserving your aloe vera gel at home is possible without using the fridge. You will need to take an ice cube tray, fill it up in the tray, and then place it in a freezer. Allow them to freeze overnight, and then keep them in a cool place so that you can use them for longer.
How to use aloe vera gel on the face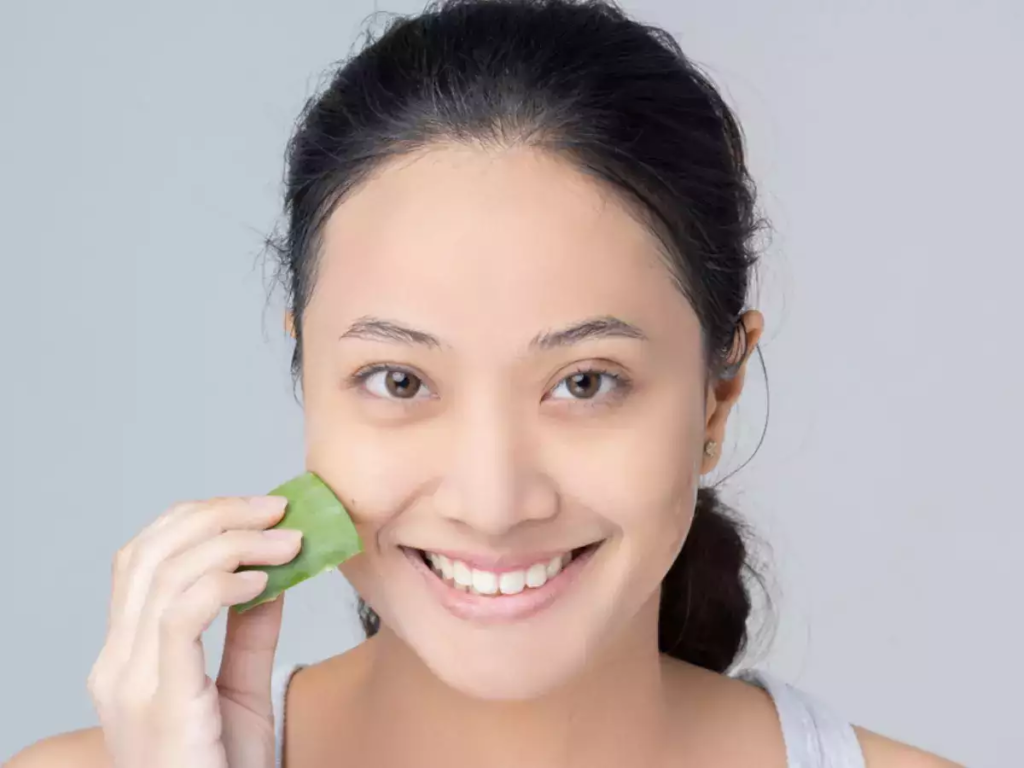 Now that you know how to make aloe vera gel at home let's learn how to apply it to the face. For this, you may not have to massage it deeply across the face. If your gel is deeply absorbed, it could dry your skin out. So make sure to apply just one thin layer of the gel. You could also apply it on the face for 10 minutes and then rinse your face with cool water. Do it daily to see results.
How to make aloe vera gel at home for hair
Making your own aloe vera gel at home can be done easily in 3 steps. All you need to do is cut the aloe leaf, scrape out the pulp and transfer it to a bowl. Next, add all your favorite essential oils to it. This also includes almond oil, coconut, and olive oil as well. You can mix them up together, store them in the fridge and apply half n hour before you are about to shampoo. The results will surprise you over a period of time.
What happens when you start using aloe vera gel on a daily basis?
Applying aloe vera gel on a day-to-day basis can massively change your skin and hair in the long run. It is known to unclog the pores, moisturize, hydrate, and soften the skin in no time. Not just that, it also fights anti-aging and signs of wrinkles and imparts a healthy and radiant glow on the skin. You can also use aloe vera gel to improve hair growth & reduce signs of dandruff. It is also known to maintain the shine of your hair, especially if used as a conditioner.
We hope that this post has helped you with how to make aloe vera gel at home. You can either make this at home or purchase this online or at any drugstore. While there are plenty of options available on the internet, we suggest that you consider buying one that is safe, organic, and doesn't contain any harmful chemicals and preservatives. If you want 100% safe aloe vera gel, then you will have to follow all the steps enlisted in this post.
Read More
7 Things You Didn't Know About Vitamins
Couple Sleeping Positions You Should Know About