One of the best ways to keep your relationship afloat is by doing the most pleasurable things to do to a woman. Not just men, it is also very important for a woman to feel good about herself and confident around you. In order to make her feel loved and experience the whole peak of pleasure, make sure that you spend some quality time with her.
And it doesn't end there. There are many ways to can make her happy & aroused. So, if you are wondering what are the most pleasurable things to do to a woman, keep reading this post.
Give Her Constant Hugs & Kisses
In order to have a meaningful relationship with your lady, it is essential that you keep showering her with constant kisses and hugs. Not only does it set up the whole mood but also makes her feel loved and appreciated around you. Always remember that the most pleasurable things to do to a woman are not always about what you do in bed but also how you make her feel outside it. It is also important for you to prepare her for the same, so make sure that you keep doing that as well.
Go Slow
The next thing you need to do is slow down. Having a good time with your partner doesn't mean you should be dramatic around it. You can be slow and steady the whole time. You can start with simple parts before you move assertively towards action. Besides you may also experiment with various speeds and pressures of touch. This will help you understand what your partner really likes. You can also give them quick massages to add in that extra excitement. Experts say it always works, and we are sure that when you do the same, you will agree with it too.
Cuddling
Now, this is a pleasurable thing that many people avoid but spooning and cuddling are one of the best ways to keep your partner engaged and active in bed. While some people enjoy spooning and being cuddled, some also like to be on the bed's opposite sides. While such preferences may also differ from one person to another, you could also check with your partner and see what they like. Make sure you ask them whether they like spooning or cuddling or just lying down and talking. That builds up the romance too.
A Good Massage Can Do Wonders Too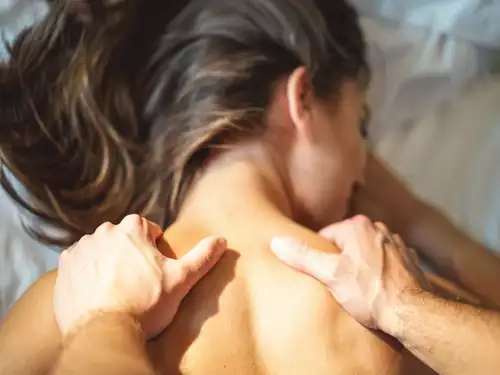 Yes, everyone loves to get a good massage and you should consider investing in one too. All you need to do is get some oil, tell her to just relax, and lie down. Meanwhile, you can prepare her for a sensual massage. Once the person is feeling good, take some oil, dab it on her back and you can slowly massage her. You can try her back, her lips, her legs. Turn up some good music in the background and you are good. You will notice that she definitely feels love for you once you are done with it.
Surprise Them
Another way to excite your partner is by giving them a treat. You don't have to do anything physical here, but just give them something specific that is very special for the two of you. Moreover, you can either wear something very attractive and beautiful for them or ask them to wear something exciting for you.
You can also try and change things up a little bit by trying our new roles. This will also help your relationship grow and flourish to a certain extent. Experts believe that trying new things and wearing sexy outfits are some of the best ways to excite your partner.
How To Create A Romantic Mood For Your Special Girl
Start Off With The Bed
Yes, you can make the bed look good if you want to create a romantic environment. All you need is some big and plumped-up-looking pillows that are crisp and fresh. Your sheets have to be well laundered and must smell good. You can also try some bold colors like a black headboard that will certainly add some more drama, A 5-star hotel vibe is what you need to bring.
Nice Lighting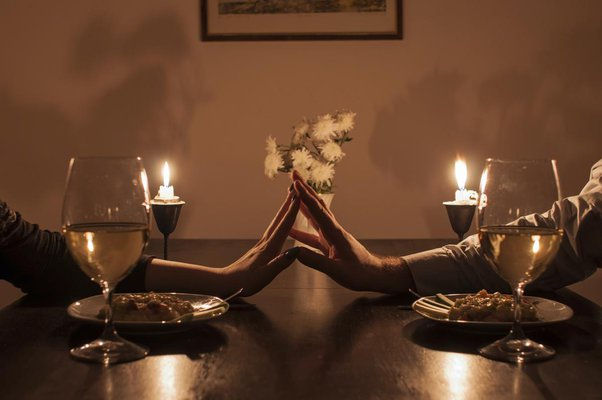 Once the overhead light has been switched off, you can add some more romance to the room by adding some lamps for a soft glow. If the lights in your room are well-scented, they will be so much more attractive. It will add a more romantic color which will create a lot more magic and attraction between the two of you. After all, that is what you need.
Prepare The Right Ambience
Make sure to keep the children's toys, airers, and ironing boards far away from man's sight. While you may not always feel the requirement to play special music, you could play a song or piece of music that creates happy memories between the two of you. Make sure that you play soft and sweet-sounding music. It is better to take it slow with your partner than go for heavy rock.
Be Prepared
And yes, at the end of it all, make sure that you are well prepared. You could try nice smelling candles, sexy music, some special lighting, etc. Wear something sexy or something that is made of satin. You can also try something like a silk scarf that can test your partner and just get them into a flow.
Finally, do compliment her and make her feel special for going out of her way for you. Complementing her is indeed one of the best ways to let her know that you are interested in her, and that keeps your relationship afloat. If you really like this article on the most pleasurable things to do to a woman, make sure that you check out some of our other blogs. We also offer ideas, tips, and advice on how to have happy and fulfilling relationships.
Read More